AHS Tech Conference
Join us on October 14th
How is tech shaping international affairs? Join top experts as we explore technology and authoritarianism, nuclear strategy, the future of conflict, green energy, and more! Come for the full day, or just one talk that interests you. View the schedule and read more about our topics and speakers below, then register today! Event registration is free and open to all!
Location
GWU Student Center and Elliott School of International Affairs
Date & Time
October 14, 2022,
See schedule below for times
11:00 AM- 12:00 PM (student center Ampitheater)
Democracy, Authoritarianism, and Technology
Join Nicole Bibbins Sedaca of Freedom house and Sam Greene of CEPA as they discuss how authoritarian regimes use technology and what the implications are for the balance of democracy and authoritarianism.
12:15 PM-1:15 PM
(Student center 405)
Come meet fellow students and enjoy a free meal with discussion about what the future of international affairs looks like.
1:45 PM- 2:30 PM
(Elliott B17)
Join the folks from GW careers along with several members of U.S. intelligence agencies to discuss what life is like as an analyst working on some of the nations most critical projects.
2:00 PM-3:00 PM
(elliott 212)
Join Dr. Tom Karako of CSIS to learn about how the nuclear landscape is changing. This is a limited sign up event, and attendees will get to have a discussion with Dr. Karako so bring your questions!
3:30 PM-4:45 PM
(Elliott B12)
Join GW sustainability for a panel discussing how green energy will shape the future of international affairs. Where can countries co-operate, and where is there competition?
4:30 PM - 5:30 PM
(elliott 2nd Floor)
Meet representatives from the GW Elliott School, Georgetown MSFS and SSP, The American University SIS, Johns Hopkins SAIS, The School for International Training, and the Texas AMU Bush School to learn more about graduate school opportunities in IA. Refreshments provided!
5:30 PM-
6:30 PM
(Elliott B12)
What does the war of 2050 look like? Dr. Thomas Mahnken for a discussion about what the future of combat looks like and how that will influence geopolitics in the decades to come.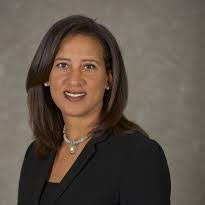 Nicole Bibbins Sedaca
Freedom House
Sedaca is the Executive Vice President of Freedom House, where she oversees the organization's strategy and programs. She served for ten years in the Department of State where she worked on democracy promotion, human rights, human trafficking, religious freedom, refugees, and counterterrorism. Her positions included: the Senior Advisor to the Under Secretary of State for Democracy and Global Affairs and Senior Director for Strategic Planning and External Affairs in the Bureau of Democracy, Human Rights and Labor.
Sam Greene
CEPA
Recently named Director of Democratic Resilience at the Center for European Policy Analysis (CEPA), Greene brings expertise on how authoritarian regimes wield media and digital technology to maintain power. Previously, he worked in Moscow for 13 years as Director of the Centre for the Study of New Media and Society at the New Economic School and as Deputy Director of the Carnegie Moscow Center and has published several books on Russian politics and foreign policy.
Tom Karako
CSIS
Dr. Thomas Karako is a senior fellow with the International Security Program and the director of the Missile Defense Project at the Center for Strategic and International Studies (CSIS), where he arrived in 2014. His research focuses on national security, missile defense, nuclear deterrence, and public law. In 2010–2011, he was an American Political Science Association congressional fellow, working with the professional staff of the House Armed Services Committee and the Subcommittee on Strategic Forces on U.S. strategic forces policy, nonproliferation, and NATO.
Thomas Mahnken
CSBA
Dr. Thomas G. Mahnken is President and Chief Executive Officer of the Center for Strategic and Budgetary Assessments. He is also a Senior Research Professor at the Philip Merrill Center for Strategic Studies at The Johns Hopkins University's Paul H. Nitze School of Advanced International Studies (SAIS) while currently serving as a member of the Congressionally-mandated 2022 National Defense Strategy Commission and as a member of the Army Science Board.
Johns Hopkins SAIS
Georgetown SFS
Georgetown MSFS
George Washington University ESIA
American SIS
School for International Training
Texas A&M The Bush School
Meet admissions officers from top international affairs graduate schools and learn how you can further your academic career. Present schools include the Texas A&M Bush School, Johns Hopkins SAIS, Georgetown MSFS and SFS, the GWU ESIA, American SIS, and the School for International Training.
Processing Registration...
Powered by: